We hereby announce a firmware defect on some QM-Height high performance height gages which are manufactured by Mitutoyo Corporation. As a measure to resolve the defect, Mitutoyo America Corporation is offering to update the firmware of affected QM-Height units at no cost. Please contact isabel.muneton@mitutoyo.com to schedule your firmware update.
We sincerely apologize for any inconvenience this may cause and will continue to focus on quality improvement.
The details of the defect are as follows.
1. Defective point: Firmware
The QM-Height has a guaranteed accuracy of ±(2.4+2.1L/600)µm in the height measurement mode with the standard probe at 20°C. When using the inside or outside diameter measurement mode there may be additional error, and the firmware update may provide some accuracy improvement.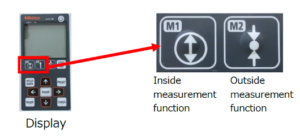 2. Model: QM-Height series, total of 20 models
a. Manufacturing timeframe: April 2014 – January 2019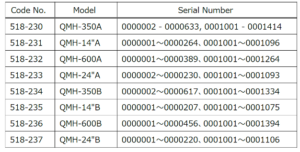 b. Manufacturing timeframe: February 2019 – June 2021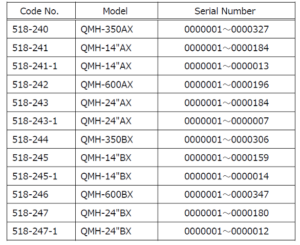 How to check the target model


3. If models have already been updated to the current version, they will have the firmware version listed below.

4. Request a firmware update
If you own a QM-Height model that is listed and would like to request a firmware update, please contact the repair department at repair@mitutoyo.com