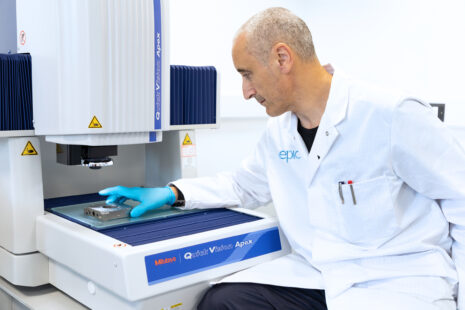 Over recent years, Torbay, Devon, has grown to become an internationally renowned centre for the electronics and photonics industry. In addition to global technology businesses, many smaller advanced electronics companies are located in the area. To support this burgeoning, high-tech gathering and to enable it to develop further, the EPIC Centre, was completed late 2019.
Based in Torbay, at the very heart of the vibrant electronics cluster, EPIC is a modern, purpose-built innovation centre that is dedicated to hosting and promoting electronics and photonics companies and serving their needs.
The EPIC Centre's impressive £8m four storey building has approximately 25,000ft2 of lettable space, including state-of-the-art offices that are located adjacent to dry laboratories. This beneficial arrangement enables companies to relocate individual departments or to move their entire business into EPIC's modern, fit for purpose environment.
The centre boasts a classified cleanroom and first-class on-site prototyping facility that is equipped with a wide range of cutting-edge electronics and photonics related technology, much of this equipment has been sourced from several strategic technical partners. The latest addition to EPIC's impressive prototyping facility is an advanced Mitutoyo Quick Vision Apex, Vision Measuring System.
Explaining EPIC's role and the recent installation of the Quick Vision Apex, EPIC Centre Director, Wayne Loschi said – "In addition to acting as an efficient incubator for start-up businesses and younger companies within the fields of electronics and photonics, EPIC is designed to provide further impetus and growth opportunities to larger, more mature enterprises involved in these sectors. In addition, we intend to attract further electronics and photonics related businesses to the Torbay area."
"One of our most important advantages, when helping our tenants to develop and expand, is that they have access to our superb on-site prototyping provision. The hi-tech facility is staffed by a skilled engineer and is equipped with a wide range of electronics and photonics related technology that will support our tenants research and development functions and aid their product commercialization work."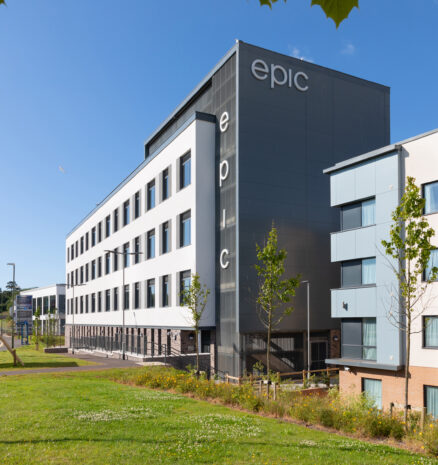 "Our prototyping facility's most recently installed device is an advanced Quick Vision Apex Vision Measuring System that was obtained from our strategic technical partner Mitutoyo UK. Rather than install a standard manual vision system, as we take great pride in the cutting-edge nature of the equipment we provide, we have installed a superior Mitutoyo CNC system. This advanced instrument has further improved our in-house precision measurement capabilities and will be extremely beneficial for our tenants."
As the world's leading manufacturer of precision measuring equipment, Mitutoyo offers a comprehensive range of innovative Vision Measuring Systems in a wide range of sizes and accuracy classes. To support its Vision Measuring System customers, Mitutoyo UK provide firstclass levels of training and service support.
To help satisfy measurement professionals' increasingly challenging demands for vision systems with enhanced precision specifications and ease and speed of use, Mitutoyo designed and launched the Quick Vision Series. The innovative range integrates advanced optical sensing, cutting-edge vision measuring technologies and superior software to provide a choice of precise, efficient options.
Mitutoyo's Quick Vision Measuring Systems are being used increasingly within the electronics industry for demanding applications. For instance, as components fitted to printed circuit boards (PCBs) are becoming ever more minute, Mitutoyo Quick Vision products are used for the precise measurement and inspection of PCBs.
Quick Vision Measuring Systems deliver highly-accurate and repeatable non-contact dimension measurement. Amongst other features, the series includes superior edge detection capabilities, temperature compensation and a useful illumination wizard that delivers easy to follow user assistance.
Complementing Mitutoyo's high-quality Quick Vision Series' hardware, the company's dedicated analysis software interprets measurement results in the timely manner so essential for keeping up with today's fastpaced production.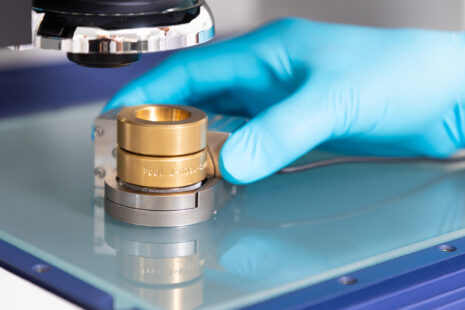 The Mitutoyo Quick Vision Apex model, as installed at the EPIC Centre, has an accuracy specification conforming to the ISO 10360-7. In addition to a long list of standard features, the easy to use, floor-standing system benefits from highly-efficient CNC control. This enables rapid, automated measuring routines to be performed and results in the increased throughput of high-precision work.
Mitutoyo UK Vision Measurement Specialist, Darren Chambers concluded. "Mitutoyo's advanced Vision Measuring Systems are renowned for their precision and their ease and speed of use. Given the advanced series' accurate, non-contact measuring capabilities, they are used extensively throughout the global electronics industry for a wide range of measurement and inspection tasks."
"Although only recently installed, the EPIC Centre's tenants are finding the use of the Quick Vision Apex CNC system extremely advantageous. It is also helpful that Mitutoyo UK now have one of our advanced Apex CNC Vision Measuring Systems located in the South West, as we are now able to demonstrate it to all potential local customers."