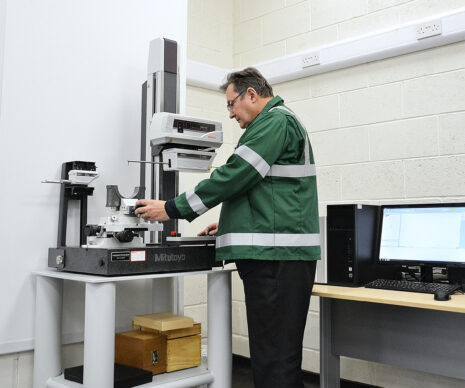 Part of Castings PLC, CNC Speedwell is a large volume manufacturer of high specification automotive components. Approximately 400 people work at the groups' casting foundry, whilst CNC Speedwell, which is located opposite the foundry in Brownhills, West Midlands, employs a further 180 workers. Illustrating the impressive size of the group, Castings PLC's turnover in the 12 months to the end of March 2017 was £119 million.
Operating on a 2-shift system, CNC Speedwell's extensive machining facilities include 34 Vertical Twin Spindle and 3 Vertical Single Spindle Machining Centres. The company's Horizontal Machine Tools comprise 38 Twin Spindle, 11 Single Spindle and 4 Single Spindle Machining Centres incorporated into an FMS.
CNC Speedwell's turning provision is delivered by 5 Twin Spindle/Twin Turret/Auto load CNC lathes and 5 Single Spindle/Single Turret CNC lathes. A wide range of other advanced production aids, including 5-axis Machining Centres, completes the company's impressive capacity list.
Given the extremely high volume output of CNC Speedwell's advanced machine tools, to help the company's important inspection function to keep pace with production, the business employs a wide range of CNC Coordinate Measuring Machines along with many other highly efficient, automated inspection aids. Prompted by the increased production of parts requiring accurate form measurement, CNC Speedwell's Quality Systems Manager, Robert Lane recently undertook a search for a CNC driven form measurement device that would deliver the required levels of precision and automation. After examining several alternatives, an advanced SV-(3200 Formtracer was purchased from Mitutoyo UK.
Robert Lane explained. "Given the extremely high volume nature of our operation and the challenging quality standards specified by our international automotive customers, CNC Speedwell uses a wide variety of state-of-the-art inspection equipment. In addition to meeting our high-precision standards, our inspection equipment needs to have the levels of automation and speed to enable it to keep pace with our production volumes; it must also have the ability to automatically generate the kind of in-depth statistical inspection reports demanded by our customers."
"After considering the ability of several other form measuring machines to deliver on our demanding list of criteria, as it outperformed all of the options we looked at, we were happy to recently place an order with Mitutoyo UK for an SV-C3200 Formtracer."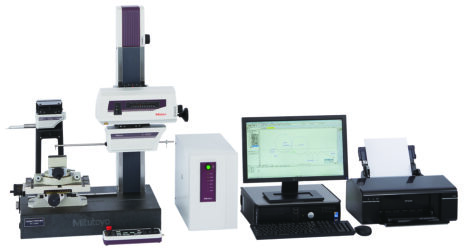 "In addition to giving us the required levels of accuracy, automation, ease of operation and the kind of reporting facilities that we were looking for, a major advantage of Mitutoyo's SV-C3200 Formtracer was that, as a hybrid CNC measuring instrument it was able to accurately and quickly measure both the form and the surface finish of our products. Now, instead of using two dedicated machines, our new SV-C3200 is able to efficiently undertake our form and surface finish inspection operations."
"Following the machine's installation and operator training, the SV-C3200 Formtracer is providing the required high levels of accuracy. The flexible, automated nature of the Mitutoyo machine has ensured that we are now able to achieve much faster inspection times in the areas of form and surface finish. As we have written programs for many of our high volume parts, we are now able to load a component onto the Mitutoyo machine, recall the relevant program and start a fully automatic CNC inspection routine. On completion of its tasks, the machine then generates our essential, detailed inspection reports."
Fully compliant with international surface roughness standards, Mitutoyo's SV-(3200 is an advanced, highaccuracy measuring instrument that enables the precise measurement of form, surface roughness and contour by the use of a single easy to use unit. The flexible machine provides users with high drive speeds and simplified CNC measurement.
When compared to similar instruments, the SV-C3200's measurement times are reduced through the impressive speed of its traverse movements. An auto-stop feature assures safety even during high-speed movements, if the arm is removed or shifts during a measurement routine, the safety mechanism is triggered and stops the machine.
A convenient remote-control unit enables safe, easy and fast measurement. The unit allows operators to move quickly from positioning to measurement. Trouble free, high-speed operation is further guaranteed as all detector and drive unit cables are housed inside the main unit, eliminating the risk of abrasion and damage. The SV-(3200 Formtracer incorporates an ABS scale in the Z2 axis, totally eliminating the need for the tedious origin point re-setting routines that are necessary in less capable, conventional machines.
With a wide range of styli available for both contour and surface finish measurement along with the ability to change over quickly without removing any screws, small holes and inclined planes that previously could not be reached can now be efficiently measured.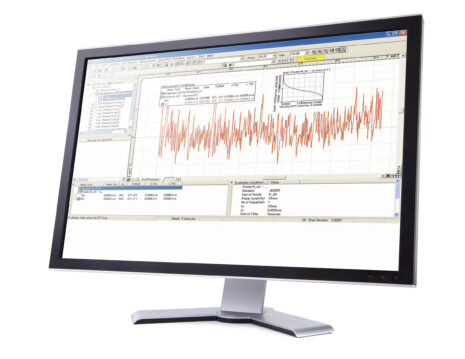 The SV-(3200 machine makes use of Mitutoyo's advanced Formtracepak surface roughness measuring software. The easy to use application performs surface roughness analyses that conforms to international standards such as ISO, JIS ANSI, and VOA. By comparing achieved measurement values with previously set tolerance limits, users are able to use the 16% rule or the maximum value rule. As Formtracepak provides parameter calculation functions and a rich set of graphic analysis functions, the flexible software can be used for a wide range of functions from routine quality control tasks to advanced R&D applications.